Welcome to UMO playrooms!
Through the game we learn the brain to achieve optimal brain wave patterns.
Monday - Friday
9:00 - 19:00
Call now, arrange free consultations and familiarize yourself with neurofeedback method.
The use of neurofeedbacks for children

I want to try neurofeedback
Call today and schedule appointment for free consultations.
My child, except for school, goes to karate, plays two instruments at the music school and is still on robotics. Though I'm not happy to be so burdened, it's all very much happening, and every attempt to break the ground would end with her great grieving and revolt. She would say tears if I wanted to make it easier for her to be out of school. More
What to say, except, well done! We have successfully completed the cycle of 20 treatments and I have to say we are reborn! We studied and learned quickly, we changed up from day to day. The greatest assistance provided us with aunt Josipa that is really in all devoted to my child, I have devoted all of our worries and praised all of our successes. More
When I'm at Josipa, I'm always nice and fun. With UMO I play games or watch cartoons. With Josipa I always laugh and have fun. Josipa is great and with her, I have never been bored. When I come to Umo, I feel great and has a lot of toys, so I'm never bored while I'm waiting. The UMO playroom is great!
I don't like it when I watch the cartoon, and the image continually slips a bit, but every time they fix it up a bit, so that's all the more beautiful to watch cartoons at aunt Josipa.
At Josipa I have feeling of relief, it's easier to fall asleep and it's cool
What is neurofeedback?
Neurofeedback is a noninvasive and entertaining method for normalization of brain activity. We use an EEG amplifier to enhance or inhibit certain brain waves that control video games and audio visual contents, e.g. cartoons. It can be said that in neurofeedback the player plays the game with his mind, and by controlling the game they control their brain waves.
Want to find out more?
---
How can I know if my neurofeedback can help my child?
---
What difficulties does neurofeedback remove?
---
How long do neurofeedback effects last?
---
How long do I have to go to neurofeedback?
---
We are dealing with a serious thing, then why playroom?
---
Latest news from the blog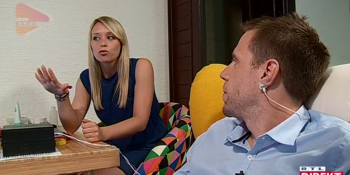 A feature story about application of neurofeedback with children and about our team in TV show RTL Direkt. https://www.youtube.com/watch?v=XCIId7Vaq4Q&t=9s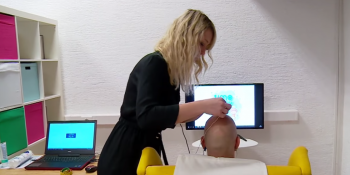 A feature story in TV show Al Jazeera Business, aired 08.07.2017. Start point: 5:49 http://balkans.aljazeera.net/video/al-jazeera-business-ciji-je-piranski-zaljev