Welcome to UMO playrooms!
Through the game we learn the brain to achieve optimal brain wave patterns.
Monday - Friday
9:00 - 19:00
Call now, arrange free consultations and familiarize yourself with neurofeedback method.
The use of neurofeedbacks for children

I want to try neurofeedback
Call today and schedule appointment for free consultations.
He brings information from school without asking, which was not the case before and when I was the one who initiated that. For example... in the morning, as soon as he leaves the room, he gets dressed for school without me saying anything, and until a week ago, he jumped off the couch and only after my yelling... More
I would say the progress can be seen primarily in everyday life, now also in communication. We overcome daily routines more easily, even at Vice's own initiative, which was not the case before. He comes from school with information on what to bring, to do as soon as possible, but it wasn't like that before.
I don't know how much Ante's progress can be seen or not by the parameters you follow, but here are finally some of my first impressions. After 4 years of kindergarten, finally two recitations from beginning to end and one story told from beginning to end. Grandma burst into tears.
Focus on solving tasks from exercise books is much longer, even the resistance on solving homework is lower.
Now he finally wants to write homework on his own, and he doesn't cry anymore like before. Thank you all for helping us and I wish you much success in your future work. Greetings from Marin as well.
What is neurofeedback?
Neurofeedback is a noninvasive and entertaining method for normalization of brain activity. We use an EEG amplifier to enhance or inhibit certain brain waves that control video games and audio visual contents, e.g. cartoons. It can be said that in neurofeedback the player plays the game with his mind, and by controlling the game they control their brain waves.
Want to find out more?
---
How can I know if my neurofeedback can help my child?
---
What difficulties does neurofeedback remove?
---
How long do neurofeedback effects last?
---
How long do I have to go to neurofeedback?
---
We are dealing with a serious thing, then why playroom?
---
Latest news from the blog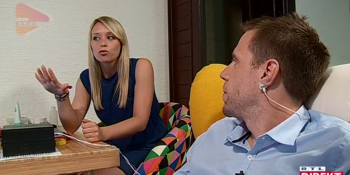 A feature story about application of neurofeedback with children and about our team in TV show RTL Direkt. https://www.youtube.com/watch?v=XCIId7Vaq4Q&t=9s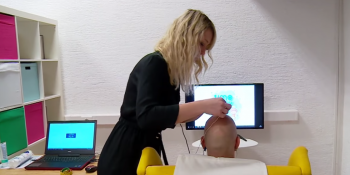 A feature story in TV show Al Jazeera Business, aired 08.07.2017. Start point: 5:49 http://balkans.aljazeera.net/video/al-jazeera-business-ciji-je-piranski-zaljev